Audrey will be photographing the Spring Dressage Classic at Meadowlake Equestrian Center near Lancaster, KY April 13-14. Those of you in Lexington area come on down for the show.

While you are there, schedule a spring photo shoot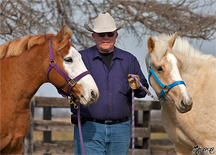 To see more pictures or schedule a shoot, go to
www.accphotography.com or EMAIL AUDREY HERE
ARTICLES and
Kentucky Weather
THE ROUND PEN
(A PLACE TO LEARN)
Trainers' Exam Prep Classes
(Trainer Elite 301)

Lone Star Park
Grand Prairie, Texas
May 10-12
Santa Anita
Arcadia, CA
June 14-16
Canterbury Park
July 18-20

Philosophy & Methods of Training
(Owner/Trainer Elite 310)
Class outline for Philosophy & Methods of Training Horses
Planning on taking a Trainer's licensing exam? Can't attend the prep class? You can purchase the Trainer's Exam Prep Class materials by
CLICKING HERE
Check our website at
www.groomelite.com
Click on our website link above and become a supporter. Like our Facebook page & keep up with what's happening in class.
Prairie Meadows in Iowa will commence Groom Elite 101 May 7-8 and continue through to assessment June 11-12.
Charles Town is considering July dates for Groom Elite 101, possibly starting July 1-3 and assessment July 23-24 (3 days a week for four weeks)
Colonial Downs scheduled Trainer Elite 301 June 24-26.
Canterbury Park will host the NHBPA convention July 11-14 then Groom Elite 201 July 15-18 and (if enough interest) a Trainer Elite 301 July 19-21.
In The Living Room:An Autobiography
In the Den: For years people have asked me why I wear purple so much. In the den you can read the story of me and the color purple.
In the Library: Pictures of family, grandkids & hors
es. Special feature:
March 8 2005 wedding. CLICK HERE
In the Purple Reading Room
Links to family artists
Singer: Randy McLellan (nephew) and his band have a great reputation as a celebration party band.

Author: Kaye Dacus (neice) whose first book "Stand In Groom" was released in January 2009, now has the entire 3 volumn Brides of Bonneterre series in print, The Ransome Trilogy in print and a third trilogy available on Amazon.
Lacy had a Palomino filly (named Satin) by cremello Thoroughbred stallion Guaranteed Gold. Check her out at = www.accphotography.com/lacy
Some Good Country Singing by Randy McLellan
PACEADVANTAGE
My favorite bulletin board
Lisa Molloy Retraining Racehorses Training Stable
For more favorites
CLICK HERE
NEW WEBSITE HOST