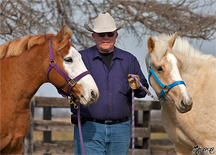 MISSION: To improve the welfare of horses through education of owners, trainers, grooms and the general public in selection, care and handling of their horses




Welcome to

Purple Power Equine Services'

website.

We provide services designed to help you enjoy and profit from your equine endeavors. From classes and private lessons on horse care and training to professional photogrraphs and videos of you and your favorite horse, to acquiring racehorse prospects and getting their pictures taken in a winner's circle, we help you participate as much or as little as you desire. Take advantage of our unique combination of knowledge, experience and enthusiasm and enjoy a profitable equine experience

.







Trainers' Exam Prep Class at Remington Park: August 13-15, 2018. Class size is limited to 12, so sign up early to guarantee your spot. Through July 27, early bird tuition of $299. After July 27 tuition will be $349; At the door tuition is $399. To see a class outline before you sign up CLICK HERE. (You can get to registration form from that page.)


To go directly to the registration form - CLICK HERE.

All registrants will receive updates and information starting July 15. (Click flyer thumbnail at right to see full size flyer.)

Special Owners Private Groom Elite Intensive Workshop - July 29-August 1, 2018 in Lexington, KY. Sunday 6:00 - 9:00 PM, Monday and Tuesday 8:30 to 2:30 and Wednesday (at Keeneland) 7:30 AM to Noon. Class size limited to 8 for this intensive course designed for owners that want to learn background of handling horses and get some hands on instruction. Tuition $399 for this unique 20 hours (plus) course being offered by special request. To Register for this class - CLICK HERE

June 25-29, 2018 - Basic Horse Handling & Care 099 (Basic Grooming 099) at Laurel Park, Laurel, Maryland.
Want to work with horses? This workforce preparation class will provide the basic horse handling and care knowledge and skills you will need to work safetly around equine athletes. Learn tterminology and skills required for entry level worker positon in the equine industry, with specific emphasis on racehorses. Participants that complete this course and pass evaluations on Friday are virtually assured of being offered a job. Sessions will be held in the stable area at Laurel Park. Maryland Thoroughbred Horsemen's Association will pay tuition for all considering applying for a job at Laurel Park on in the surrounding Thoroughbred training centers and farms. You may register for this class online at www.groomelite.com or call the Maryland THA directly at: (410) 902-0842.


Groom Elite 101 at Presque Isle Downs Thursday-Friday-Saturdays starting July 12 and ending August 4th. If interested in attending this class contact the Presque Isle office of the Pennsylvania HBPA at Office Phone: 814-860-8990 Cell Phone 717-480-8780.

Later in 2018
Philosophy and Methods of Training Racehorses - Santa Anita in September

Writing. I'm continuing to "write that book". Events of January 2018 suggested that I complete this book sooner rather than later. You can follow my progress by reading "exerpts" plus other ramblings by following me on Medium. CLICK HERE to go there now and get started.



TRAINERS' EXAM PREP and PHILOSOPHY & METHODS OF TRAINING

CLICK HERE for class outline and other general information about the Trainers' Exam Prep Class and to add your name to our email list to be notified when other classes are scheduled
If you are interested in becoming a Rachorse Trainer or Assistant Trainer and cannot attend a Trainers' Exam Prep Classes you can purchase the Prep Class materials by CLICKING HERE
---
CONTACT INFORMATION:

C. Reid McLellan, PhD
Stanford, KY 40484
@creidmac on twitter
C. Reid McLellan on Facebook

Telephone:
859-321-4377
CLICK HERE TO EMAIL REID